Proficient Insurance Services (NY)
Welcome to Proficient Insurance Services, an agency of dedicated professionals committed to providing our clients with caring, personalized service.
Our focus is on comprehensive coverage, value and customer service. It's important to us to complete a total review of your needs prior to recommending the proper policies. We appreciate your business and strive to ensure your experience is meaningful and beneficial.
On our website you will find information about the agency, our staff and the various types of insurance coverage that we provide. Request a personalized quote or ask us any questions that you have regarding insurance.
Let us help you cut your insurance cost! Just give us a quick call today on 631-647-4940 or leave us a message via our Contact Us page - with the help of our dedicated business partners; we conveniently offer an entire solution for all your insurance and business needs.
Our Insurance Services
Some of the services we offer are:
Homeowners Insurance
Workers Compensation
Auto Insurance (private & commercial)
Commercial General Liability
Business Liability
Errors and Omissions Insurance
Defensive Driving Course
Successfully completing our New York State DMV approved internet point and insurance reduction defensive driving program will allow you to reduce four (4) points on your driver's license and receive a 10% auto insurance rate reduction for the next three (3) years.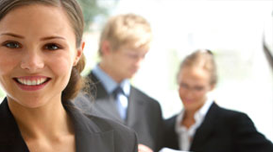 10% Auto Insurance Rate Reduction Receive a minimum 10% reduction in the base rate of your automobile liability and collision insurance premiums each year for three (3) years when you complete our New York Defensive Driving program online
Reduce 4 Points on Your Driver Record, Got a traffic ticket? Complete our online program and you will be eligible to reduce as many as four (4) points from your official New York driving record
Easy and Convenient, No classroom attendance! The course is designed to be as convenient as possible for any schedule. You can access the course anytime on your desktop, laptop, or any mobile device and you work at your own pace
10 % Reduction on Auto Insurance which saves you money
Reduce Penalty Points on License
Quick & Simple 6 hr Online Course to Becoming a Better, More Confident Driver
How Defensive Driving Works
Just 3 Easy Steps!
Our New York state approved defensive driving online course is easy to complete. Simply finish the 3 easy steps below and you will be the happy recipient of a point reduction of up to 4 points on your NY driving record and a 10% New York car insurance discount:
1. Register here for our 6 hour course online in just a couple minutes. We will ask for basic information and you can start immediately.
2. Read through our easy to follow course materials.
3. Immediately upon completion, we will submit your certificate of completion directly to the NYS DMV on your behalf. We will also mail you a certificate of completion to present to your insurance company.
That's it! It's as easy as 1, 2, 3 and you will have a clean driving record and reduced auto insurance rates in no time. Enroll now and begin the process today!